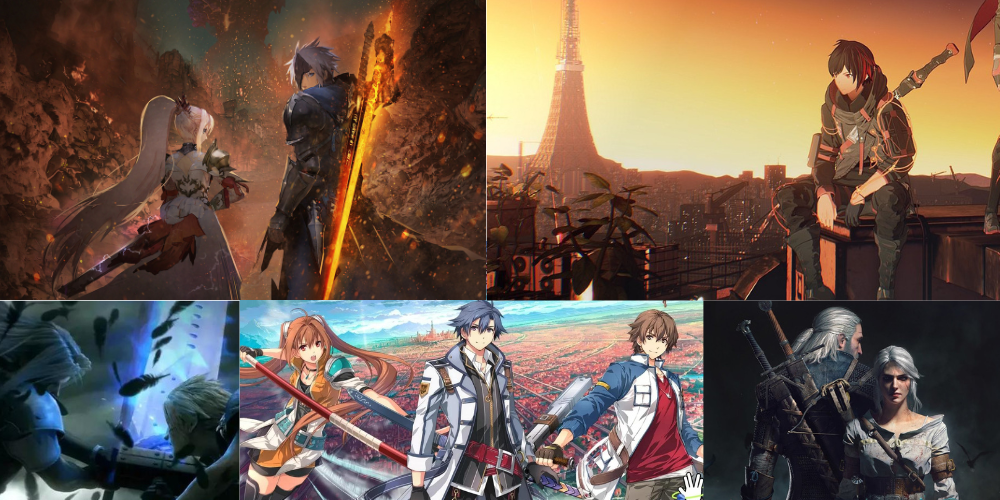 The Steam Deck has ushered in a new era of handheld gaming, allowing avid gamers to take their favorite RPGs on the go. With a wide variety of titles available and many more to come, the Steam Deck ensures that there's never a dull moment while exploring fantastical worlds, engaging in epic battles, and crafting your own tale. But with so many games to choose from, it can be daunting to find the best of the best. Here, we've compiled a list of the top Deck Verified RPGs for the Steam Deck, with each entry showcasing the best that the genre has to offer.
The Legend of Heroes: Trails from Zero
Developed by Nihon Falcom, The Legend of Heroes: Trails from Zero is a fantastic entry in the esteemed Trails series. Beloved for its intricate world-building, enthralling narrative, and turn-based combat, this title follows Detective Lloyd Bannings and his colleagues in the Crossbell State Police Department as they unravel a mysterious conspiracy that threatens the city's stability. With a richly detailed story, engaging characters, and strategic gameplay, Trails from Zero delivers a memorable RPG experience that will keep you hooked for hours on end.
Tales of Arise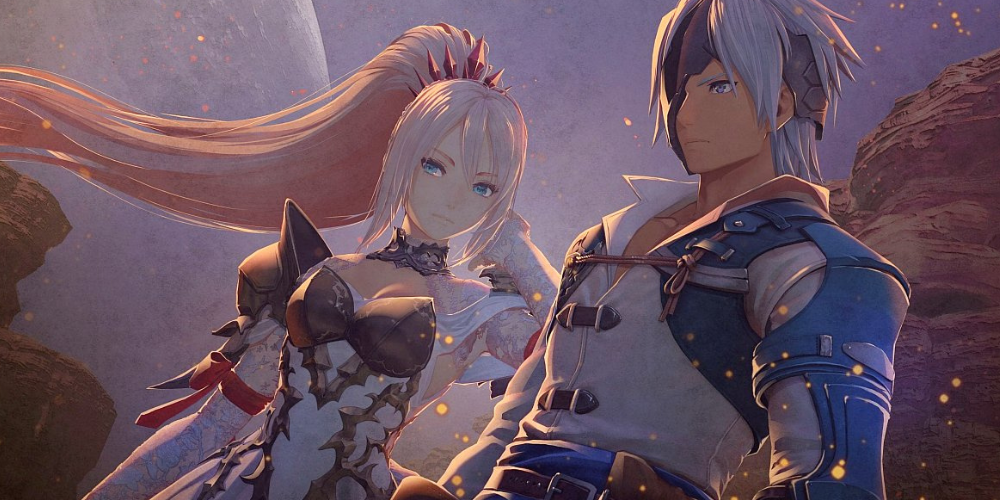 The latest installment in the venerable Tales series, Tales of Arise, carries on the tradition of fast-paced, action-packed combat and engaging stories that have long defined the franchise. Set in the intertwined worlds of Dahna and Rena, the game weaves an epic tale of resistance, friendship, and self-discovery as its protagonists fight to free their homeland from the oppressive grip of their colonizing overlords. With stunning visuals, an updated battle system, and a captivating narrative, Tales of Arise is a must-play RPG for both series newcomers and longtime fans.
The Witcher 3: Wild Hunt
Gather your silver sword and witcher senses for this critically acclaimed open-world action RPG from CD Projekt Red. As Geralt of Rivia, a professional monster hunter or "witcher," you'll traverse a vast and living world filled with perilous quests, intriguing characters, and morally complex decisions. Featuring an expansive and emotionally charged story, deep character progression, and myriad side activities – from Gwent card battles to monster contracts – The Witcher 3: Wild Hunt offers an unforgettable gaming experience that'll leave you craving just one more contract.
Hogwarts Legacy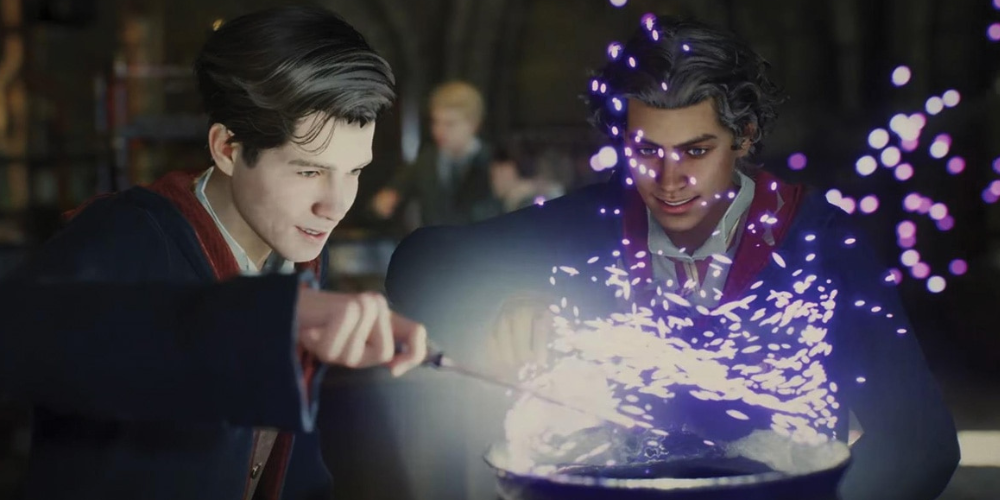 Immerse yourself in the magical world of the Harry Potter universe with Hogwarts Legacy, an ambitious open-world action RPG from developer Avalanche Software. Set in the late 1800s, this title lets you forge your own path as a student at the renowned Hogwarts School of Witchcraft and Wizardry. Master spells, brew potions, and delve into magical mysteries as you explore the iconic castle and surrounding areas. With a rich and immersive narrative, Hogwarts Legacy promises a spellbinding journey for fans of the Wizarding World and RPG enthusiasts alike.
Yakuza: Like a Dragon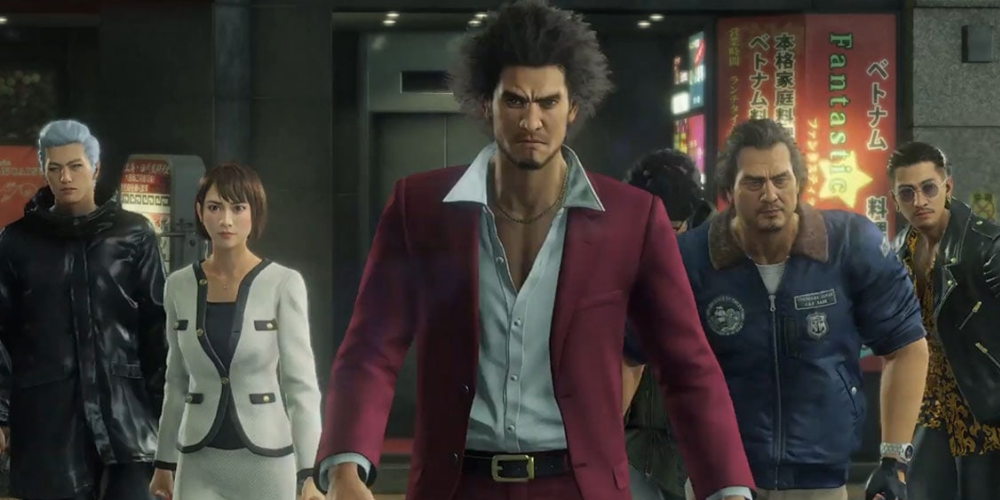 From the beloved Yakuza series comes Yakuza: Like a Dragon, a bold new departure from the franchise's traditional action-adventure roots. This entry introduces turn-based combat and a brand-new protagonist, Ichiban Kasuga, who embarks on a quest to unveil the truth behind his betrayal and clear his name. Accompanied by a colorful cast of characters, Kasuga explores the streets of Yokohama, Japan, taking on brawling battles, engaging in hilarious side quests, and deepening bonds with his newfound allies. With its unique blend of drama, comedy, and classic RPG mechanics, Yakuza: Like a Dragon is a fresh and unforgettable experience that's not to be missed.
Elden Ring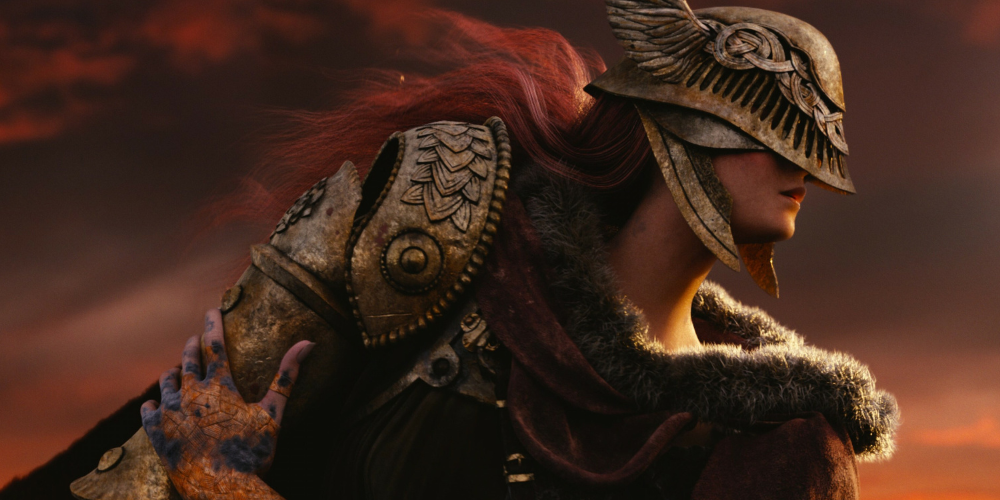 Elden Ring, a highly anticipated collaboration between game developer FromSoftware and A Song of Ice and Fire author George R.R. Martin, is a massive open-world action RPG boasting the developer's signature challenging gameplay. In the world of Elden Ring, players traverse an expansive realm filled with interconnected environments, fearsome enemies, and intricate lore. With its breathtaking visuals, deep customization, and richly crafted world, Elden Ring promises an engrossing and challenging experience that fans of the Soulsborne series will undoubtedly adore.
Final Fantasy 7 Remake Intergrade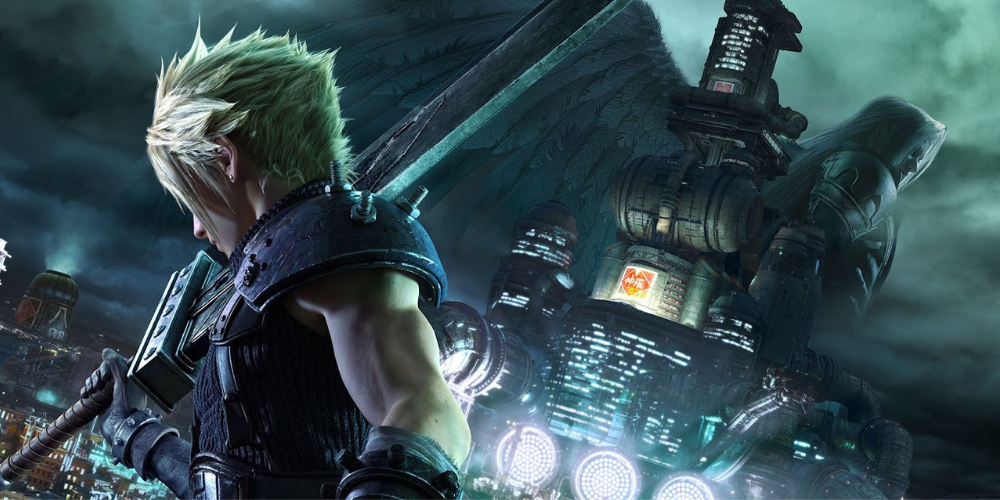 Revisit the beloved world of Gaia in Final Fantasy 7 Remake Intergrade, a stunning reimagining of the classic RPG for a new generation. This enhanced version of the critically acclaimed remake features improved graphics, new content, and expanded story elements that delve deeper into the game's rich narrative. As Cloud Strife, a former member of the elite Shinra SOLDIER unit, you'll join forces with a ragtag group of rebels to take down an oppressive corporation and save the planet. With its revamped real-time combat, fully realized characters and captivating story, Final Fantasy 7 Remake Intergrade offers a fresh take on a cherished gaming masterpiece.
Marvel's Midnight Suns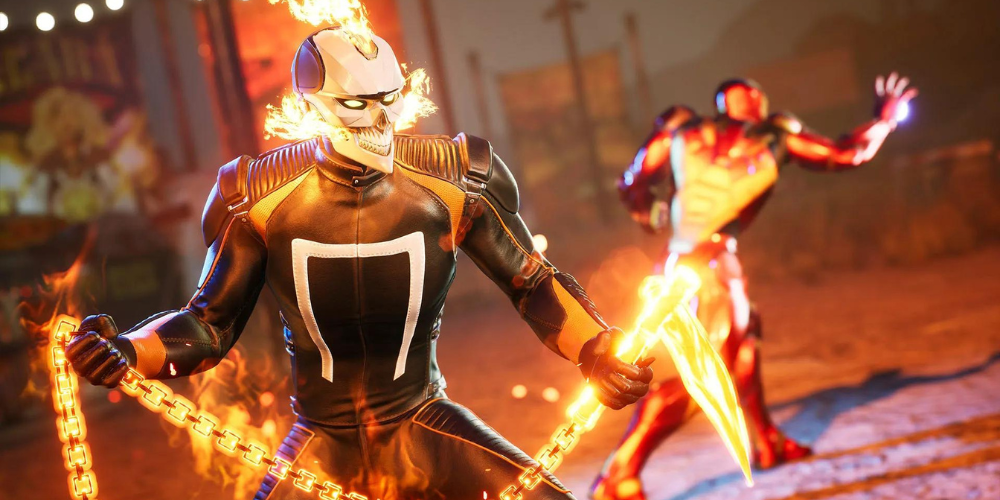 Unite with Marvel's iconic heroes in Marvel's Midnight Suns, an all-new tactical RPG from Firaxis Games, the same studio behind the acclaimed XCOM series. This original story pits you and a team of Marvel superheroes against Lilith, the demonic Mother of Demons, in a battle to save the world. Customize your character and make choices that impact the narrative while engaging in deep, strategic gameplay. Featuring a unique card-based combat system and an immersive storyline, Marvel's Midnight Suns brings your favorite characters to life in an entirely new way.
Divinity: Original Sin 2 - Definitive Edition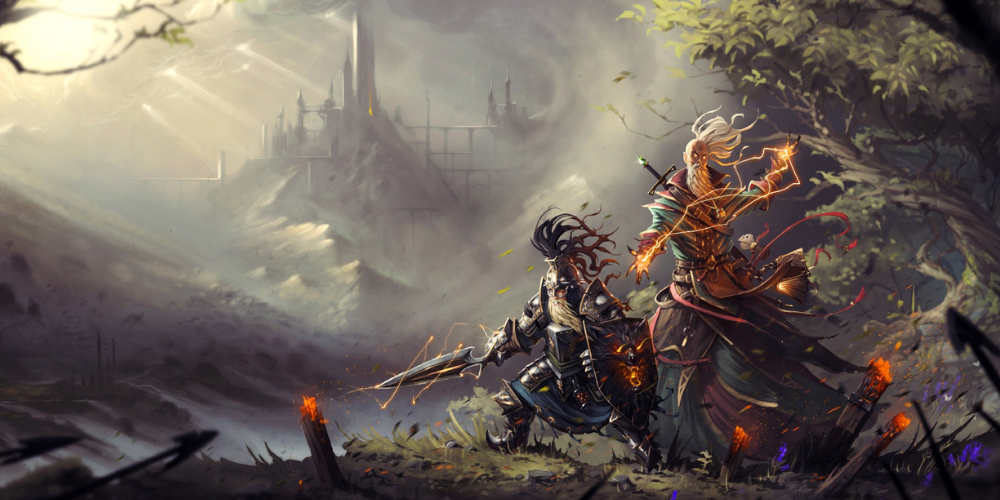 A modern classic, Divinity: Original Sin 2 - Definitive Edition is a masterfully crafted RPG from Larian Studios. Set in the vast world of Rivellon, you'll fight for divinity as a custom hero with a rich background, unique abilities, and powerful race-specific skills. Engage in tactical turn-based combat, shape your own story through meaningful choices, and explore a beautifully realized world teeming with secrets and surprises. With its deep character-building, challenging gameplay, and compelling narrative, Divinity: Original Sin 2 - Definitive Edition is an essential addition to any RPG fan's library.
Remnant: From the Ashes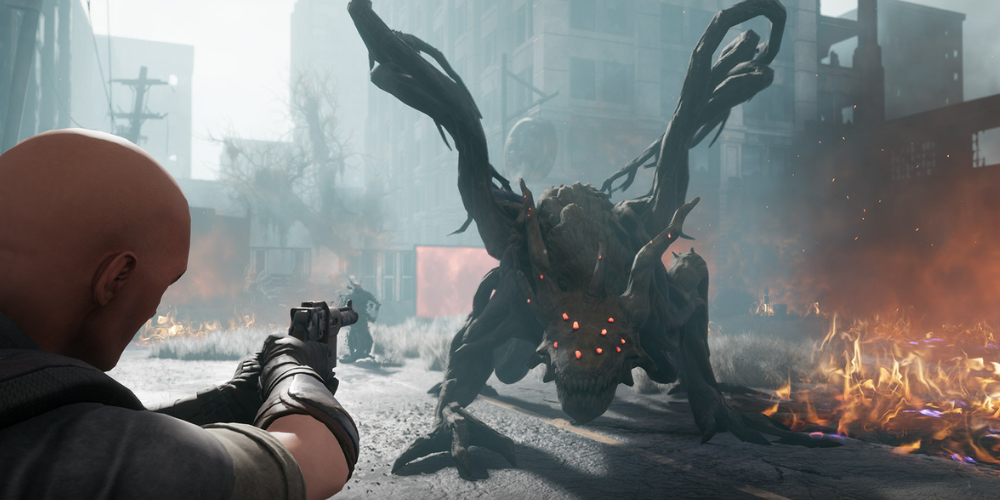 Gunfire Games' Remnant: From the Ashes is a unique blend of third-person shooting and action RPG elements. Set in a post-apocalyptic world overrun by monstrous creatures from another dimension, you must traverse dynamically generated environments, scavenge for resources, and battle fearsome foes in your quest for survival. Featuring solo and co-op gameplay, deep character progression, and a wealth of weapons and gear, Remnant: From the Ashes delivers an engaging and challenging experience that'll keep players coming back for more.
Nobody Saves the World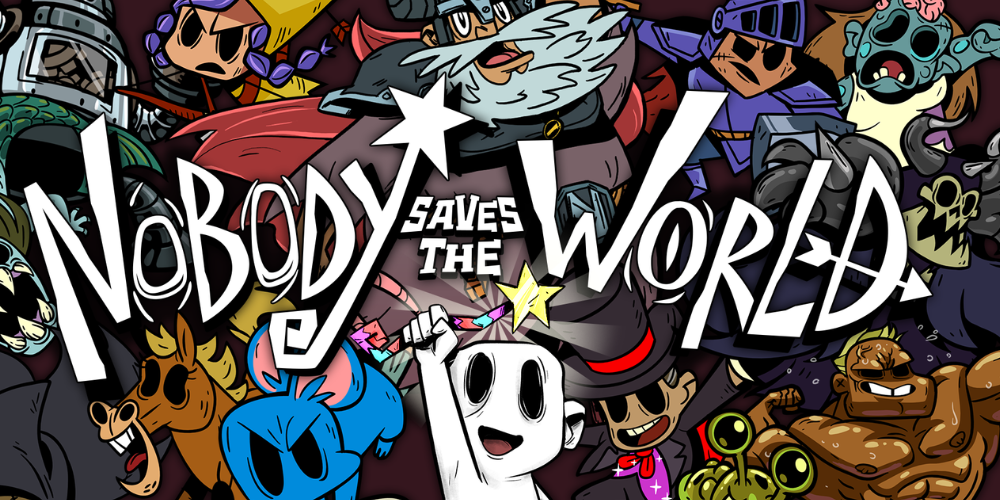 From the creators of Guacamelee! comes Nobody Saves the World, a quirky and innovative action RPG that's as charming as it is addictive. In this top-down adventure, you'll shape-shift into various forms, each with its own unique abilities and playstyle, to save the world from impending Calamity. With a whimsical art style, challenging dungeons, and an abundance of quests, Nobody Saves the World is an offbeat and delightful journey that's perfect for on-the-go gaming.
Scarlet Nexus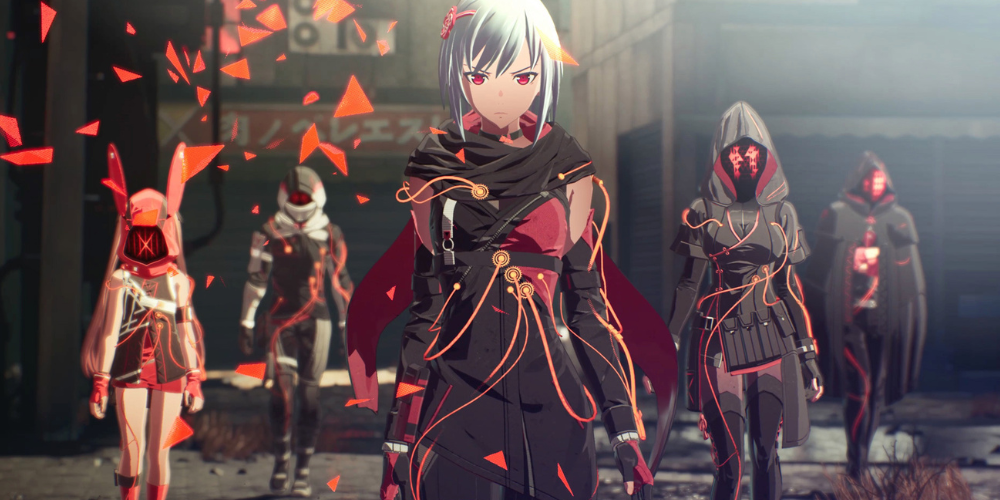 Scarlet Nexus is a stylish action RPG from Bandai Namco that transports players to a futuristic world where psychic powers are harnessed to combat brain-eating creatures known as the Others. As one of two protagonists, you'll unravel the mysteries of your world while wielding psychokinetic abilities and engaging in fast-paced, kinetic combat. With its unique setting, engaging battle system, and striking visuals, Scarlet Nexus is an exciting addition to the RPG lineup on the Steam Deck.
Conclusion
With so many incredible RPGs verified and optimized for the Steam Deck, it's tough to choose just one standout. However, user reviews and critical acclaim point to The Witcher 3: Wild Hunt as the top pick for its immersive world, gripping story, and deep gameplay mechanics. This masterpiece is truly a testament to what the RPG genre can achieve, making it an excellent choice for any Steam Deck owner.