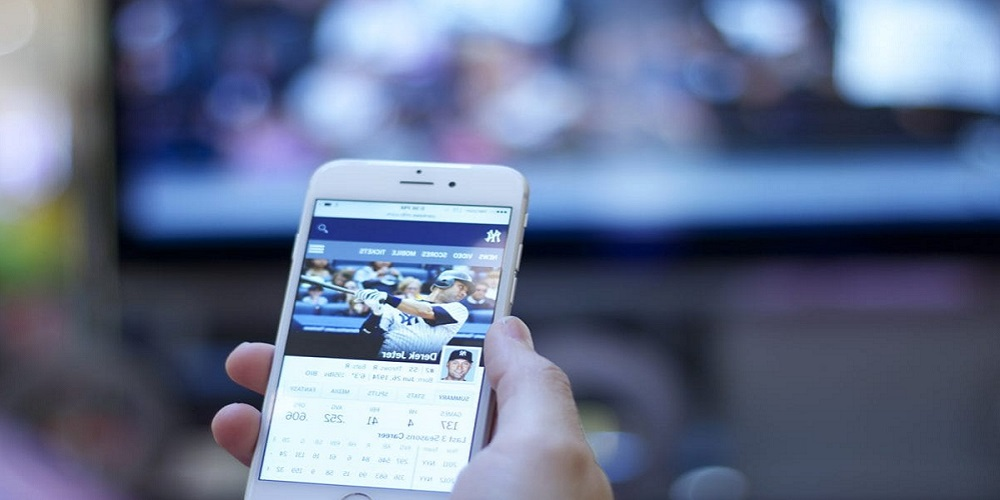 You can use a wide range of options to connect your phone to the TV without using the wire. This article will help you to learn how to do it without any extra tools. All you need is to spend some time and follow the steps described below.
Is It Possible to Connect to TV Using the Phone?
Yes, it is totally possible. There are numerous techniques that allow you to watch your favorite TV shows on your phone. It does not matter if your phone runs on Android or iOS. Yet, the compatibility may differ based on the model of your device.
AirPlay for Quick Connection
You can try to arrange the connection between phone and TV channels using the AirPlay service. This is the tool for iOS owners only. You can connect your devices only when they use the same WiFi. You can use it to exchange signals and quickly connect your Apple TV to your iPhone. You may require the built-in support of the AirPlay service. How to check it? All iOS phones come with the built-in support of the app. Android support of the AirPlay is limited. If your Apple TV set connects the TV using the HDMI cable, you can also receive the content through AirPlay. Meanwhile, Android TVs don't have AirPlay support, so you will need the third-party app.
TV Content on Your Phone via Google Cast
You don't need a wire to connect the Google Cast to the TV. This protocol made by Google allows you to transmit the data between two devices. Smart TVs that have the support of this protocol are widely known as Chromecast built-in, and the protocol itself is called Chromecast. Don't mistake it for the streaming stick devices that Google has made and which support the Google Cast. Yet, these devices also support the technology described above.
Android phones run smoothly together with the Google Cast. Yet, iPhones prefer AirPlay. You may choose any of two protocols based on the platform you use. Not all apps that run on iOS support Google Cast. If you want to use this method, you have to download the third-party app on your iPhone. Meanwhile, Smart TV on Android has built-in support already that works with Google Cast. You may still use Apple Music, Apple TV, as well as Google Photos.
Use Streaming Device
If you have a streaming device you can use it to connect your TV and phone in no time. If your TV does not have wireless functions that usually come as built-in, don't worry. You can simply buy an HDMI adapter, which some of us may know as a streaming stick. These devices are small and simple to plug in. Make sure that your TV has HDMI ports, which are probably there. This stick will turn your TV into a smart one without the need to overpay for anything and with the support of a wireless connection. The most popular choices:
Google Chromecast;

Apple TV;

Amazon Fire Stick;

Roku streaming stick.
Connect Blu-Ray Player or Video Game Console
This is probably the most popular demand. You can wirelessly connect TV to the Blu-ray player or gaming console. Almost all of them support the wireless casting ability. These devices can reveal the content from your smartphone. You can show the content you see on your phone to the TV. Consoles like Play Station 4, 5, Xbox One, Xbox X, and S are all suitable for your experiments. Moreover, you may control the content you see remotely, using the phone or any other remote device. You may simply watch Netflix on Xbox if you want.
Feature You Need for TV watching
If you want to watch your favorite content you don't have to choose the device. You can do it anywhere you like whenever you want it. Before you download any service that helps you to arrange a connection, make sure that your mobile platform is compatible with it.
Do you want to watch TV programs on your phone? Do you prefer to use the console for it? Express your thoughts in the comments below.