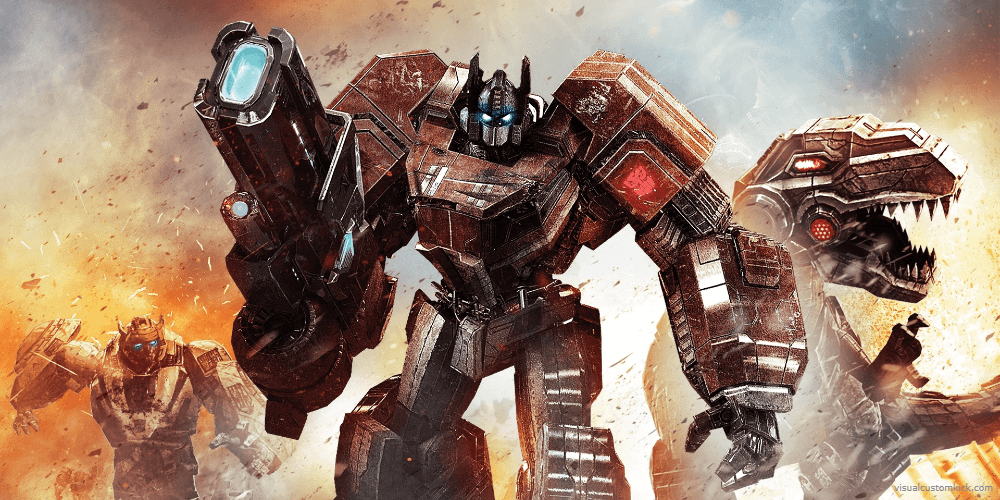 Transformers, the franchise that has captured the imagination of millions for decades, is now making a powerful resurgence in the PC gaming world. The immersive storylines, thrilling action, and the iconic Autobots and Decepticons battling it out all translate into an epic gaming experience. Here's our hand-picked list of the top 10 Transformer games that will keep you on the edge of your seat.
1. Transformers: Fall of Cybertron
Transformers: Fall of Cybertron tops our list as one of the finest Transformers games ever made. The game beautifully narrates the final epic battle between the Autobots and Decepticons on their home planet of Cybertron. It delivers pulse-pounding combat experiences, thrilling set-pieces, and a stellar story that does justice to the source material. The inclusion of familiar characters, each with unique abilities, enhances its appeal.
2. Transformers: War for Cybertron
Transformers: War for Cybertron, the precursor to Fall of Cybertron, sets a high standard with its engaging gameplay and riveting storyline. The game allows you to experience the intense war on Cybertron between Autobots and Decepticons from both sides' perspectives. Its multi-player capabilities, coupled with the novelty of transforming between robot and vehicle modes, provide a rich gaming experience.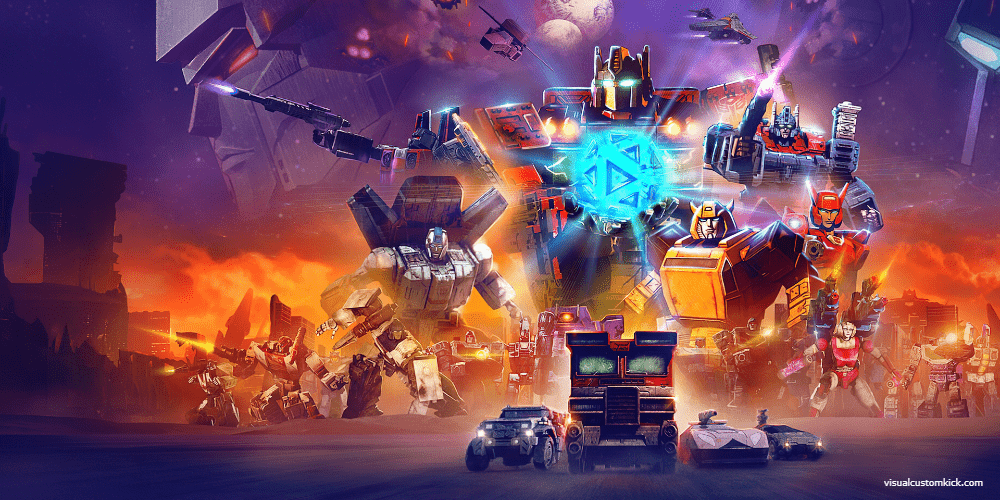 3. Transformers: Devastation
For fans of the classic G1 Transformers, Transformers: Devastation is an undeniable delight. This action-packed game brings back the 80s aesthetic, complete with cel-shaded graphics and original cartoon voice actors. Devastation stands out for its exceptional combat mechanics, punctuated by smooth transformations and powerful combos that the Transformers execute in glorious mid-battle fashion.
4. Transformers: Rise of the Dark Spark
Transformers: Rise of the Dark Spark cleverly weaves the Cybertron game series with the movie universe. This third-person shooter game offers a wide range of playable characters and an intriguing battle to secure the Dark Spark, a powerful artifact kept hidden by Optimus Prime. With the return of the escalation multiplayer mode and the phenomenal graphics, it is built to entertain.
5. Transformers: Revenge of the Fallen
Transformers: Revenge of the Fallen takes the movie tie-in game to a whole new level. Much improved over its predecessor, this game incorporates advanced combat mechanics, incorporating the thrill of transformation during battles. Plus, the opportunity to play different characters from the movie, each with unique abilities, contributes to the game's unforgettable experience.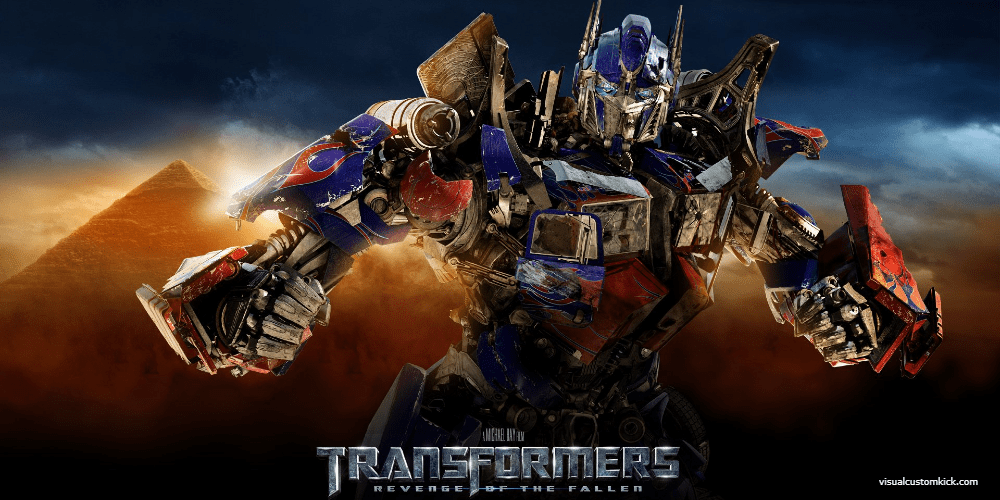 6. Transformers: Forged to Fight
Transformers: Forged to Fight is a popular mobile game – a battle game featuring iconic characters from across the Transformers multiverse. Players build up their base, forge alliances and battle against each other or AI-control opponents across a rich storyline. The game stands out for its excellent graphics, elegant controls, and strategic elements that demand players master both robot and vehicle forms!
7. Transformers: Cybertron Adventures
The Wii-exclusive Transformers: Cybertron Adventures provides a unique experience, offering a rail-shooter-style game with an emphasis on vehicular combat. It depicts the War for Cybertron narrative through a series of dramatic missions, experiential storytelling, and a magnificent balance of shooting action and transformation mayhem. Cybertron Adventures is a fitting tribute to the epic science-fiction saga.
8. Transformers: Battle Tactics
Transformers: Battle Tactics is a turn-based mobile strategy game that provides immense strategic depth. It fully utilizes the Transformers lore by featuring over 70 characters from the Generations Combiner Wars. By focusing on team building and statistical advantages, it diverts from usual Transformer fighting games and offers a distinctive, tactical gameplay approach.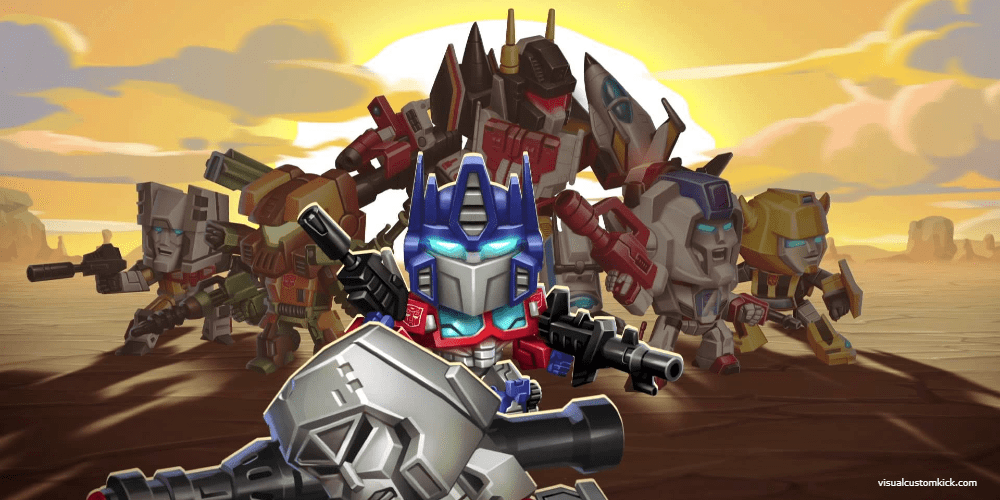 9. Transformers Universe
Transformers Universe is a short-lived, free-to-play MOBA that thrilled fans with its nuanced gameplay and extensive range of characters. Although the servers have been shut down, it was a novel experience while it lasted. The game brilliantly showcased team-based combat, extensive customization, and a variety of different game modes, all accompanied by outstanding graphical detail.
10. Transformers: The Game
Last on our list, but with its charm intact, is Transformers: The Game. Released in conjunction with the first live-action Transformers movie, it's a nostalgic joyride for the fledgling 2007 gaming generation. With explorable sandbox cities, familiar Transformers characters, and a narrative that runs parallel to the movie storyline, the game offers immersive experiences to fans.
In a nutshell, the Transformers franchise has embodied its mantra of "more than meets the eye" in the annals of gaming. With their unique combination of action, strategy, heroic storylines, and transformative mechanics, Transformer games truly have something for every gaming enthusiast.