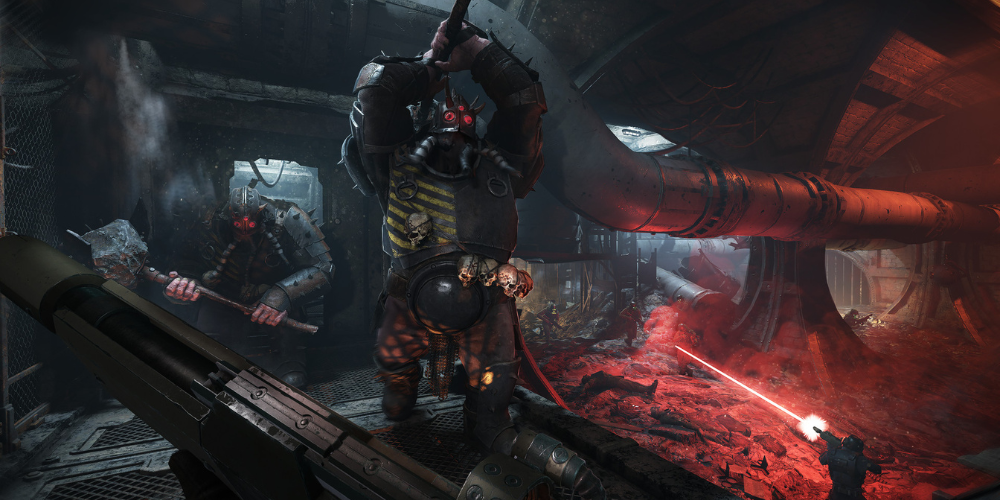 Warhammer 40,000: Darktide is slated to roll out its class overhaul and Xbox Series version in October, and concurrently introduces tougher Nurgle hordes.
In our conversation with Mats Andersson, the lead combat designer, we queried if the additional customizability in character choice and associated higher character builds would equate to stronger in-game antagonists.
"The Tide series, Darktide included, truly excels when faced with a higher difficulty level," commented Andersson. "The office mantra is 'die horribly screaming together'. As we were designing the builds and talent tree, we've not only balanced but also increased enemy strength and health pools, and made alterations to the game pacing."
He admitted that maintaining a dynamic and challenging gaming environment can be a daunting task from a design perspective. "Even though balancing these elements is a nightmare, it's the enormous challenges that make my job thrilling. The game was intentionally designed with room for numerous roles and complexities, in order to support diverse gameplay and design schemas."
Andersson emphasized that the new upgrades are designed to challenge players in novel ways by equipping them with a full suite of tools. "The essence of Darktide is team play, and not simply about headshots or button mashing. We offer you features like the shield and buffing abilities that require strategic team collaboration. We up the ante, but in fresh and distinctive ways."
According to our experience, the game is indeed more challenging, particularly on higher difficulty levels. However, easier missions remain an option for those not seeking the additional challenge. Yet, if your goal is to "die horribly screaming", the new Warhammer 40,000: Darktide update should meet your expectations.