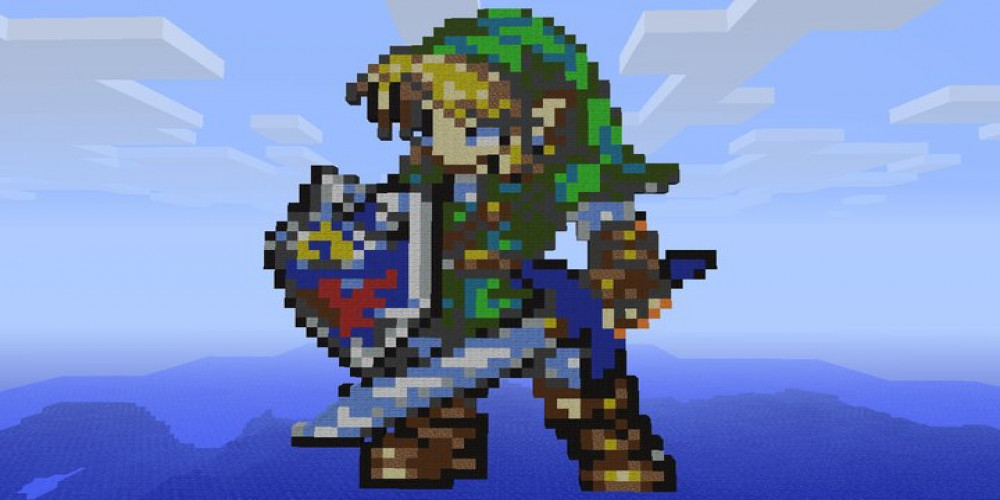 Mojang officially announces a new Minecraft game. The newcomer in the franchise will combine the familiar Minecraft style with strategy and action. It already sounds interesting to put even one of these elements into the familiar voxel environment. But it's promising even more fun to see these genres combined.
The trailer that was released on June 12 gives us the first glance at the upcoming game. But it's the more recent Minecraft Legends: Fiery Foes (August 25) that shows the upcoming game in all its glory. Impressive battles with numerous troops, fires and shining portals, enormous battlefields and fast-paced action are shown briefly, but it's enough to impress.
The unusual combination of genres was molded because the developers had set several goals. First, the game had to be hero-centric and strategic at the same time. This ruled out the traditional strategy approach where the player is not even represented on the battlefield but looks at it from above. No, the protagonist was to be placed in the middle of the action. Second, the game had to be fast-paced, skipping the traditional long debut of strategies. This also means slowing down the tempo amid the game, because the protagonist cannot be at several places simultaneously and watch the events. And, finally, it should feel like Minecraft.
The developers seem to have achieved all of this. The trailer is very dynamic, and while the story of a peaceful land invaded by evil creatures (appropriately named Piglins) seems quite generic, the appearance is recognizable. It does look like Minecraft, and yet Minecraft has never been this spectacular.
The game is vaguely announced to hit the stores in the first half of 2023. You can already add it to your wishlists on Xbox and Steam stores. Have you done it already? What else do you expect from Minecraft Legends? Tell it to us in the comments if you please!