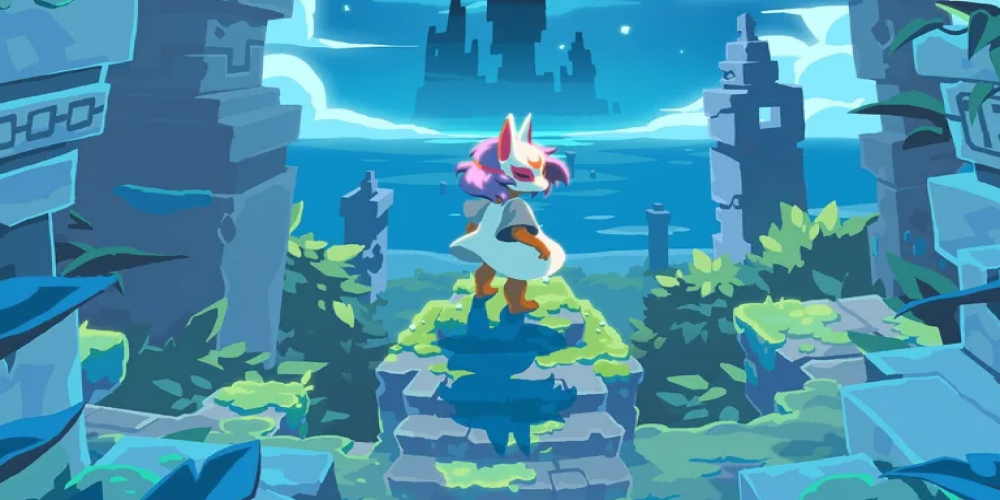 When Netflix adds a new show or movie that may be of interest to you, it sends you a notification. Unlike that, a new game Netflix recently added went without any advertising. But it doesn't mean Lucky Luna is not worth your attention. On the contrary, it's one of the shiniest gems in the collection where Netflix has 27 mobile games by now.
It's an adventure platformer developed by Snowman and Nacho B., inspired by a Japanese folktale. The pixelated style embraces Oriental-style visuals and reminds of the Golden Age of videogames. It features the simplest controls one can imagine: your character just moves left or right and doesn't even jump. An unusual decision for a platformer, a genre that usually requires some diverse actions from the character.
Yet this doesn't mean the game is too simple. Collecting all the dots while following the fox is quite a task that requires focusing. And there is a compensation for the simplistic controls: there are many interactive elements in the game. You can even make a photo of your trophy room and share it on Instagram, Facebook, or wherever you'd like.
Not that the game has been completely left unadvertised. The trailer has been published months before the release, and it shows all the beauty of its simplistic yet enticing visuals. At first, the gameplay may seem too plain. But it takes you mere five minutes to understand it's not as simple as you may have thought.
Now the game is available on both iOS and Android. It requires any Netflix subscription to play it, as well as any other game by the streaming giant. It can be found on Google Play Market or Apple App Store, as well as within the main Netflix app.
Have you already tried playing Lucky Luna? Did you like it? What other Netflix games do you like? Share your impressions with us in the comments if you please!