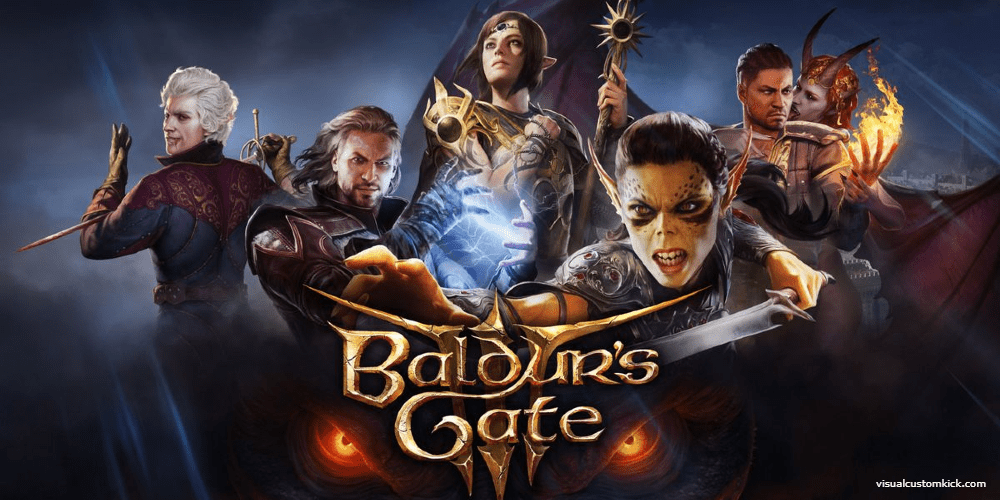 The much-anticipated game Baldur's Gate 3 is now only a breath away as it prepares to make its 1.0 debut on the computer platform. The wait has been long, with the previous edition of the game, Baldur's Gate 2, having made its debut back in 2001! Fans are bristling with anticipation, and developer Larian Studios didn't disappoint, sharing crucial technical information with the community right before the launch.
The most notable technical information involves the AMD FSR 2. While expectations were high that the AMD FSR 2 would be available at launch, Larian Studios made it crystal clear that it won't be. The developers are instead endeavoring to integrate this AMD's more upscale support into the game, but this integration is pegged for closer to September 6th.
Why is this piece of information vital to gamers? It turns out that the Steam Deck OS allows users to enable AMD FSR 1.0 in all games - but the AMD FSR 2 offers superior quality, taking the gaming experience to another level. Whether players use the Steam Deck or any non-GeForce RTX GPU, the AMD FSR 2 will definitely be a big win for Baldur's Gate 3 players.
For gamers that flaunt a GeForce RTX 20, 30, or 40 graphics card, the game pledges its support, enhancing the gaming experience even more. NVIDIA DLSS is also supported for those seeking extra performance, which is expected to offer an impressive 93% FPS increase when playing at 4K. Additionally, Baldur's Gate 3 supports DLAA for users who seek to maximize visual fidelity whilst having adequate performance headroom.
Regrettably, the ability to preload the game is not an option. This lack of a preload feature could be a potential issue considering the game's impressive size of 122GB. This vast file size significantly outstrips many other games, underscoring the depth and detail players can anticipate from the gameplay.
The download gates are scheduled to open globally tomorrow. The specific times are 8 AM Pacific Time, 11 AM Eastern Time, 4 PM London Time, 5 PM CET, and midnight Tokyo Time. This simultaneous release gives all fans, regardless of location, a chance to dive into the game at the earliest opportunity.
In conclusion, while it may essential to note the unavailability of AMD FSR 2 at launch, Baldur's Gate 3's support for NVIDIA DLSS and DLAA exhibits its commitment to delivering a superior gaming experience. Furthermore, the game is also accessible on GeForce NOW, supporting both features on the platform. To top it all, the Ultimate tier can also deliver a remarkable 4K@120FPS experience through the cloud, marking Baldur's Gate 3's debut as a game that not only promises excitement but also sets new benchmarks in gaming technology.