A New Promotional Video from Nintendo Has Become the Basis for a Number of Theories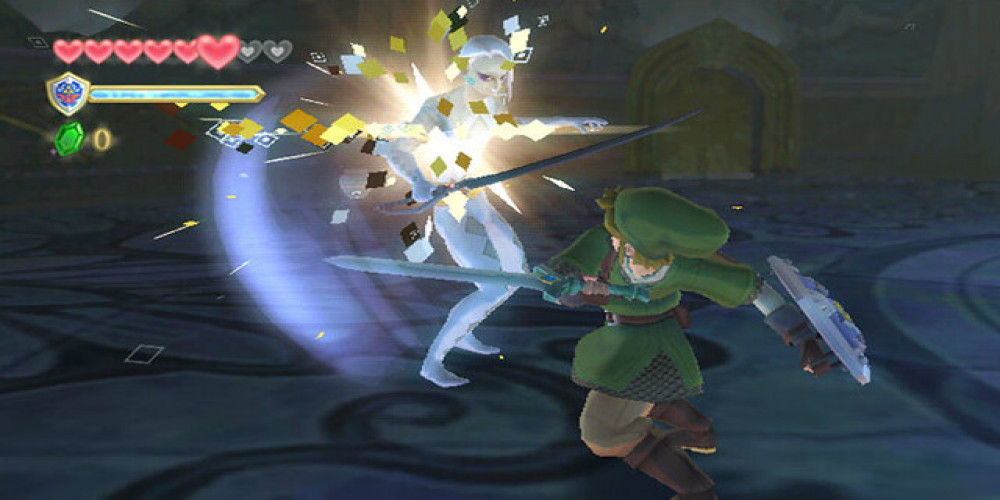 The recently held Nintendo Live event sparked a heated debate among fans about upcoming updates to their favorite game. The event took place in Japan, and a nice novelty was an ad featuring Tears of the Kingdom from The Legend of Zelda series. After watching the promo video, the audience had many theories about what will await the players in the Breath of the Wild. The statue in the video attracted particular attention as it depicts Link pulling forward with a hand that emits light, and this hand has generated a number of speculations. And the statue itself looks very impressive; it can be safely called a collector's dream.
Shortly after the event ended, many Zelda fans were able to get a glimpse of what the statue looked like, even if they weren't at the Nintendo Live 2022, as a number of posts appeared on Twitter with photos and videos of the life-size statue. And all the presented materials testify that the creators clearly wanted to focus on Link's hand, which, glowing blue-green, persistently reaches for something.
Attentive fans have already seen this hand on numerous occasions, among other times it was clearly visible while watching the trailer for Tears of the Kingdom in 2019. There are a number of theories regarding this hand, and one of the most common is that this coloration has something to do with a possible corruption imposed on Link. Also, this hand has appeared in various teasers, and from time-to-time Link extended his hand in the same way as it is displayed on the statue.
What do you think is the sacred meaning hidden in Link's hand? Would you like if it were possible to acquire a similar statue? Please share your opinion below.